Police arrested a 57-year-old man Wednesday night after his minivan plowed through a crowd of protesters in the central west end of St. Louis after which he pulled a gun on the protesters who chased him down and detained him as he attempted to flee the scene.
The incident happened at about 8:00 p.m. as protesters in Maryland Plaza were preparing to lie down in the street for a "die-in," protesting the failure of a grand jury to indict Darren Wilson for the death of Michael Brown on August 9.
According to witnesses, the minivan entered the intersection and then accelerated through the crowd of protesters injuring four and then attempted to leave the scene.  The vehicle was quickly surrounded by protesters who broke out the rear window of the van as the driver began to wave a black handgun at them.
One of the protesters took this photo of the man.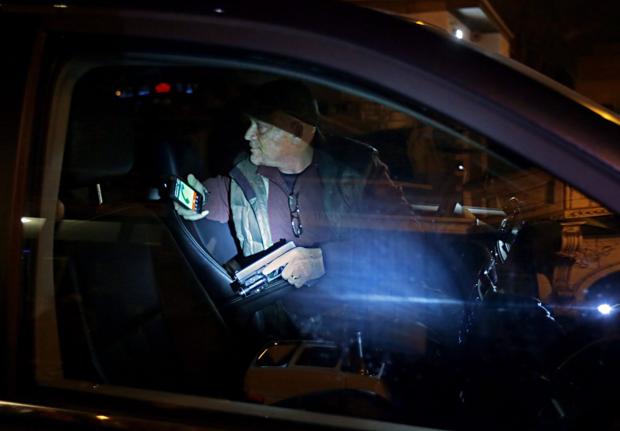 Leah Freeman, a police spokeswoman, told reporters that it was not clear whether the man intentionally struck the protesters or if he was simply trying to get through the crowd.
Police later released the man from custody but said that they were continuing to investigate citing contradicting statements of the driver and witnesses at the scene.
Protests in the city had subsided for a time but escalated again on Wednesday after the Staten Island grand jury investigating the death of Eric Garner declined to indict Daniel Pantaleo, the police officer who was seen in a cell phone video using a choke-hold banned by the police department to take him down.
The incident was eerily similar to one in Minneapolis a week earlier when a driver in a minivan drove through a crowd of people protesting the failure of the Ferguson grand jury to indict Darren Wilson.  That event was captured on video by a KSTP news helicopter and can be viewed below.