We've written pretty extensively on the birth of Corporate Evangelical Conservatives as we know them today, most recently in an editorial on America's Worst Generation. In that article, we talked about how Pat "Demon Sweater" Robertson effectively fused the Evangelical hatred of gays and abortion with the right's Corporate Bush-Reagan element during his bid for the 1988 Republican presidential nomination.
But have you ever stopped to think about how abortion, of all things, wound up as the centerpiece soap-box for Evangelicals in the first place? The answer, as it turns out, has a lot more to do with racism, segregation, tax breaks and the early political machinations of our very own Koch-funded Heritage Foundation than any "moral highground." Even beer had more to do with it than morality. 
Evangelicals have always been big fans of a good, righteous origins myth — and that certainly goes for their own origins in the Conservative movement. The Evangelical Conservative Creation Story goes something like this:
The Book of Falwell, Chapter I
[1] In the beginning, God created Christians and Democrats; good people and Hell-bound liberals, He created them. [2] But the Democrats were without form, a void in the deep, until the darkness of Roe v. Wade came upon them. [3] And unto them, Jerry Falwell said "LET THERE BE LIGHT!" and there was. [4] And Falwell looked upon his light, and it was good. [5] And Christians from all around the nation called the light of Falwell "Reagan," and the traitorous serpent "Carter." [6] And Falwell said unto the firmament "let there be forever a divide between Christian and Liberal," and there was. [7] And it was good.
That's how the myth goes, if you're taking the Book of Falwell as gospel. Jerry Falwell himself certainly did; when he found out that Carter would have won the election by 1 percent if not for Evangelicals turning against him, Jerry all but took credit for putting Reagan in office. And so, for his part, did Reagan.
But the truth behind this myth is a little, shall we say…darker.
[divider]
The Rise and Fall of "Segregation Academies"
The year was 1969 — among other things, the very first year of mandatory school desegregation. George Wallace was officially out,  and black students were coming in to school. But, oddly, white students were leaving. In Holmes County, Mississippi alone, while enrollees in public school dropped 2,700 percent, from 771 white students to just 28 in one year. So, where did they all go?
Private school, as it turns out. In an attempt to escape the incoming tide of brown skin, white students staged a mass exodus to the only available option. Overnight, tax-exempt Christian Academies became the beating white heart of Christendom, last bastion of parents and students who refused to mingle minds and — especially — maidens with the Negro scourge.
(One, in particular, would later grudgingly come to allow blacks — as long as they weren't unmarried males. And, as if to drive the point unnecessarily home: interracial dating was punishable by expulsion. More on this school shortly.)
This didn't go unnoticed, and very quickly these church-run schools became known as segregation academies. And, being private, they could set the rules on who got in. Or, more accurately who of a particular shade did not.
In 1970, a court case called Green v. Kennedy decided in the plaintiff's favor, granting them an injunction that halted the tax-exempt approval of three new whites-only segregation academies due to open the following year in Holmes County. the ruling (now called Green v Connally) was made final by the Supreme Court in 1971.
Richard Nixon followed that up with Title IV of the Civil Rights Act, officially forbidding the IRS from granting tax-exempt status to segregated private schools. That meant, additionally, that any donations made to those schools couldn't be used as a tax deduction for the donors, and that the people who ran them would have to start paying taxes like anyone else.
[divider]
Enter The Heritage Foundation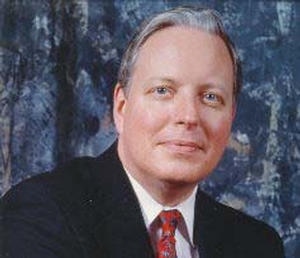 By 1973, a former Barry Goldwater supporter, Koch-friend, former journalist and press secretary of Republican Senator Gordon Allott had had it with the liberal policies of Nixon (sic), and everyone else who wasn't Barry Goldwater. While serving under Allott, Paul Weyrich met a fellow named Joseph Coors, president of the Coors Brewing company. Coors gave Weyrich $200,000, which he and his buddy Ed Feulner used to start The Heritage Foundation.
(Ed. Yes, you read that right. The Heritage Foundation got its seed money from Coors beer. Which probably explains why only ignorant hicks with taste buds eaten by meth still drink Coors. And if you're not an ignorant hick with taste buds eaten by meth, and you buy a Coors after this…well, now you know.)
Weyrich wasted no time trying to unite what he called the "moral majority" behind his Post-Goldwater ideology. He tried everything he thought would galvanize them; pornography, prayer in schools, the proposed equal rights amendment. He even tried abortion, but nobody cared.
In fact, the Southern Baptist perspective on abortion was, at the time, that it should be permitted in cases of rape, massive deformity and when childbirth would materially harm the mother or child.
Huh…they sound like a pretty reasonable bunch.
But, that wasn't the case for long, because eventually Weyrich DID find the one point they could all be mad about. and it even lined up nicely with his anti-government, "taxes are theft" philosophy. Money…that was his in. 
It was a lesson he would never forget.
[divider]
Finally, Falwell
Jerry Falwell was a conservative front-man waiting to happen. A Southern Baptist, anticommunist, anti-secular-education, hater of homosexuals, the leader of a megachuch in Virginia, and a hugely popular TV preacher with former presidents on his friends list, Falwell was everything a perfect conservative mouthpiece could be. Everything except particularly politically outspoken.
Money would change that.
The Catholics had long been protesting the closure of segregation academies, but the message didn't really hit home for Evangelicals (who distrusted Catholics) until the Bob Jones school closed in 1976. This was that school we mentioned earlier — the one where unmarried black men weren't allowed. Jones, a hard-core segregationist, closed his school's doors rather than to allow the inevitable plague of negro penises to enter.
Falwell was, make no mistake, every bit as much a racist as Bob Jones, regularly featuring none other than George Wallace on his television program in the mid-1960s. He called Martin Luther King "insincere," and generally detested anyone who was black and Left-Wing.
Now, Weyrich shows up, with a brilliant idea. Here's how we imagine that conversation went.
[divider]
Paul and Jerry
Weyrich: "Hello again, Brother Jerry. I've got a new idea to pitch to you."
Falwell: "Sure. I guess. I've got a few minutes before stage time."
Weyrich: "Beer? I brought a six pack."
Falwell: "Is it that goat piss you and your friend are trying to pass off for malted hops these days?"
Weyrich: "Is that a 'no?'"
Falwell: "Sigh. No. Hand it over; I get the feeling I'm going to need it soon. So, what's the pitch this time, Brother Paul?"
Weyrich: "I'm really trying to elect Ayn Rand president, and I need some support."
Falwell: "Ha. Nice. Oh, I'm aware, Brother Paul. We've been over and over this. But we're just not interested in the porno or the First Amendment. I mean, I'm interested in porno, but…nevermind. No, sorry. We're not interested."
Weyrich: "It's all right. I know, Brother Falwell. I know you're not interested in those things. I've got a new thing. A real dandy."
Falwell: "Go on…"
Weyrich: "Question: You hate negroes, right?"
Falwell: (snort, silence)
Weyrich: "Of course you do! Come on. We both know you and Bob both hate negroes, almost as much as you hate paying taxes. You do hate paying taxes, right?"
Falwell: "Ahem."
Weyrich: "OK, I've got a deal for you then. So, I'm really trying to get Ayn Rand elected president — "
Falwell: "Somebody told me she had lung cancer. And she's on social security"
Weyrich: "Doesn't matter. We've got a guy. Used to be in movies. Anyway, the deal: You help me bring in those wayward brothers and sisters to eliminate ALL taxes on everyone, and abolish the IRS. Then when there's no IRS, you can have your segregation academies back!"
Falwell: "Private Christian Schools."
Weyrich: "OK. 'Private Christian Schools.'"
Falwell: "You know, that sounds like a good plan, Brother Paul, but I just don't think we have the numbers. And, yeah, of course I'm racis — 'conservative' — but not everybody is outside the South. We're going to need something to bring in people who don't just hate black penises. And who's going to join us? The damned Catholics? I don't think Boston alone has enough raci — CONSERVATIVE — Catholics to make a difference."
Pause for contemplation.
Weyrich: "So what are the Catholics into these days? Would porno work? How about your thing…hating queers and pedophiles?"
Hm.
Falwell: "I don't know. That might backfire at some point."
Many minutes later…
Weyrich: "What about all those protests they're always doing? What are those about?"
Falwell: "Abortion. Lot of women have been getting them since Roe v Wade. Catholics think life begins at conception. I'm sure it has something to do with Mary or some other heathen damned thing."
Weyrich: "How about you and your people?"
Falwell: "I don't really care, and most of them don't have an opinion either way."
Weyrich: "Well…we could always give them an opinion. You've got a TV show. That's what you do. Just tell them what to think, and they'll think it. They're gullible like that…you know they are. Speaking of which, you're going to love our guy Reagan. You know, just in case Ayn has too much cancer to run in 1980. Which we're not expecting to happen."
Falwell: "All right…so, before I go on, let me get this straight: We'll bring the Catholics in by screaming about abortion, get my people good and pissed off about it. Then,  we'll all get your guy in office. He'll abolish the IRS and give us our tax cuts back so we can have our segregation academies and keep black penises away forever."
Weyrich: "Private Schools."
Falwell: "Oh, yes. 'Private schools.' So, what are we going to call this group of angry Baptists and Catholic Racists?"
Weyrich: "Conservatives. I'm thinking the 'Moral Majority.' You can say you're against 'secular humanism.' That way you've got an enemy label ready for anybody who tries to say something is bad for people who are alive already, as opposed to being bad for people who are only hypothetically alive." 
Falwell: "Wow. You've really thought this thorough."
Weyrich: "I learned from the best."
Falwell: "One question, though."
Weyrich: "Shoot."
Falwell: "Didn't Ayn Rand get cancer from smoking, after she said smoking didn't cause cancer?"
Weyrich: "No…I don't think so. Tobacco doesn't cause cancer."
Falwell: "How do you know?"
Weyrich: "Fred Koch told me so."
Falwell: "You're sure of that? Cigarettes don't cause cancer?"
Weyrich: "No more than Coors. Cheers."
And so endeth…The Book of Falwell.
Massive, massive hat tip to Prof. Randall Balmer of Dartmouth, who wrote the Politico story this article was based on.)