PHILADELPHIA — Tiffany Goldwire, 31 years old, formerly mother of four, plead guilty today in the shooting death of her 11-year-old daughter. She faces up to 17 years on charges of involuntary manslaughter and child endangerment. And the girl below is dead.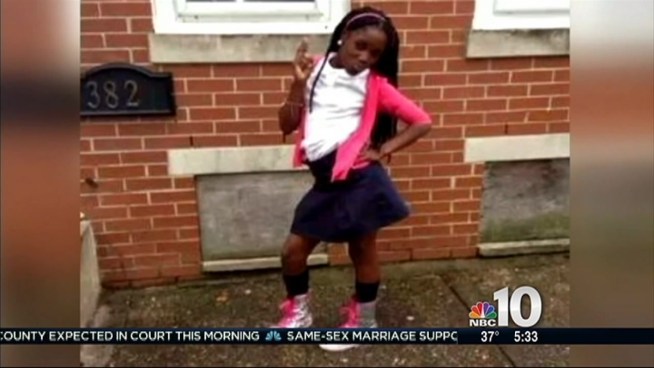 In April, Goldwire told police that a "friend" of hers who she said she knew only as "Mark," had left a .537 revolver at the house the last time he'd been over. On this particular occasion, the night before the shooting, he'd left the gun on top of the refrigerator in the kitchen. The refrigerator was low enough that a child standing on the chair next to it could reach it, and readily visible.
Her 14-year-old son found it originally. Goldwire told the police that she was "drunk and high" that night; her son did what he believed to be the responsible thing, and moved it under her bed. First, to hide it from his siblings, but also to hide it from prying eyes. Goldwire was on probation from an earlier arrest on weapons charges and charges of making terroristic threats. The teen's mother was not allowed to posses a gun, which he likely knew.
The four children were playing in her bedroom when Goldwire got up to use the bathroom. The youngest child, two years old, found the gun under her bed and pulled it out. It was loaded, cocked and ready to be fired.
Details are sketchy right now; but at the end of the encounter, Goldwire's 12-year-old daughter lay dead.
Yesterday, Goldwire plead guilty, and is currently awaiting sentencing. Her attorney said she only plead out to spare her eldest from having to testify against her. Her lawyer has asked that Goldwire be released on time served early next year so her family "can start the healing process."
It remains to be seen how the judge will feel about that. Though if he feels the same way most do, he'll probably rule that the "healing process" would be a lot safer for all involved if Tiffany remained behind bars for the next 8 to 17 years.