Categorically: Reagan's failed "War on Drugs" was a lie designed exclusively to benefit exploitative politicians, heroin-dealing pharmaceutical companies, and the misery-profiteering prison industrial complex. It is perpetuated by the ignorant, fed by deliberate paranoia, and has a body count higher than the Holocaust.
And it's about to claim two more innocent victims…at least, it will if the state of Minnesota has its way.
In April of 2011, Trey Brown was like a lot of other 12-year-old kids from Minnesota, a happy-go-lucky young baseball player with an older brother in the military. Practically a John Cougar Mellencamp song made of flesh. But on that spring day, a baseball sped in a line drive from the batter, slamming into Trey's head instead of his glove.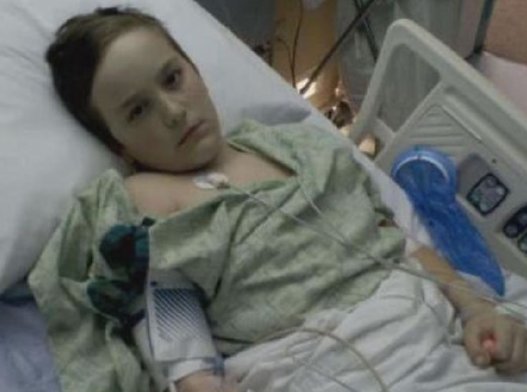 Trey survived, but sustained a serious head injury that left him a crippled shell of his former self. Wracked with seizures, muscle spasms, constant head pain and migraine headaches. Before he'd reached driving age, Trey had all but given up on life. His mother, Angela, tearfully told the Huffington Post
"He was in so much pain that he didn't want to live."
Angela did her best to play by the rules Reagan set out for her. She took her son to "dozens of doctors," and paid the pharmaceutical companies to sling their preferred brand of dope: synthetic opioids like Vicodin and Percocet. (Which, as your author can tell you, is definitely the one thing you want to get a teenager hooked on.)
"At one point, my medicine cabinet looked like a pharmacy."
As 'twas meant to be. Pfizer thanks you.
But the addictive heroin derivatives weren't helping; their effects didn't begin to touch Trey's constant pain. Angela grew increasingly desperate.
"No parent can understand it until they have to sit in their child's bed and hold them down so they don't hurt themselves or they have to sit beside them because they hurt so much that they can't handle your touch…He would cry himself to sleep. Nothing we did worked."
But hope came from a fateful visit to a hospital — one of many following Trey's frequent, debilitating seizures.
"I was begging doctors for help and then, during one emergency room visit, we had a doctor suggest medicinal cannabis. We started researching it and went to Boulder, Colorado, in March, where we were given an actual medicinal oil — a 1 to 1 ratio."
It should be mentioned at this point that the cannabis oil she legally obtained from Colorado is not the type that induces euphoria. Or, at least, certainly no more than the Vicodin he was already on. It is specifically engineered to treat pain, with minimal side effects. The only "side effect" Trey suffered was an almost immediate release from the constant torment that had defined the last three years of his young life.
"Once it hit his system, Trey said the pressure in his brain was relieved. You could literally see the muscle spasms stopping. He felt amazing."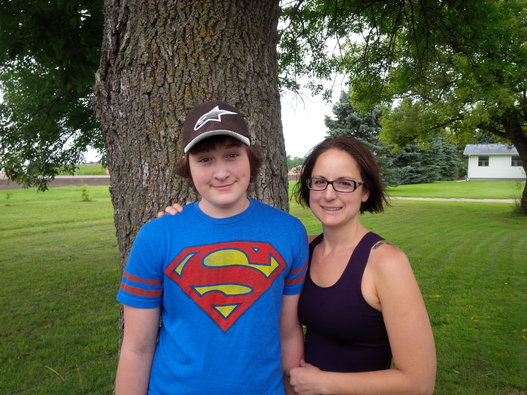 Angela was thrilled…her son, while not cured of his affliction, could at least live in some semblance of normalcy. To Trey, it must have seemed a cool reprieve from Hell. But Hell voids no contracts, and soon came knocking again for Trey…and his mother. A local Judas assisted in the collections process.
"I stupidly opened my mouth to the wrong people and I got turned in. When people ask me questions, I'm an open book. It got me in trouble. The only thing I did wrong was open my mouth."
Indeed, Judas called the police, and Angela didn't deny giving her son the oil she'd legally obtained from Colorado. As one might expect, Child Protective Services got involved almost immediately; however, unexpectedly, they were fairly understanding of the family's dire situation.
"They questioned my child and asked him how much I was making him smoke and how high I was making him get. Trey said, 'I'm taking an oil. I don't get high.' They then asked him why he was doing that. He said, 'I take it because when I do, I don't have any more pain.' They dropped [the case]. I think they are great, and just did their job."
Unfortunately, the prison industrial complex is also doing its job…namely, to throw non-violent pot offenders behind bars and fine them to the poorhouse. Even though the case was dropped by CPS, Angela now faces a pair of felony charges: possession of a controlled substance and child endangerment. If convicted of both, she could face upward of two years in prison and a $6,000 fine. Worse, she might say, Trey has been dragged back to the Hell from which he so briefly escaped. The police took his legally obtained medication immediately.
"He has been off the oil since mid-April and the horrible migraine headaches and body pains are back. He can't be a normal 15-year-old."
Angela and her husband David are fighting the charges…and the good news is, they'll probably beat them. Or at least get them plead down to almost nothing. First-time pot offender, a child endangerment case dismissed by CPS, and a white, lawyered-up defendant — all this in a state that recently passed legislature for legal pot. Granted, that legislation hasn't taken effect yet, and it doesn't cover the specific oil Trey used. But it would be a bit difficult for even the most Falwell-esque judge to throw prison time at Angela under the circumstances.That aside, two words for Angela:
Jury nullification.
Trey's prospects in Minnesota are a bit more dire, though — even the most thoroughly dismissed case isn't going to give him back the medication he needs. Which is exactly why the Browns don't plan to stay in Minnesota if the state can't accommodate his treatment.
"We don't want to move because we have family here, but people do what they have to for their kids.
Angela expresses no regret, though.
"There are some people that are saying really shitty stuff about me as a mother, but they don't know. They either don't have children or maybe their children are perfectly healthy — yea for them — but I'm not a bad mom. I'm actually a really good mom. I've already raised one child to adulthood. He's in the military and he's one damn fine kid, so I know I'm a good mom. I was just a desperate mom who wanted to take her child's pain away. What mother wouldn't do what I did to give their child relief?"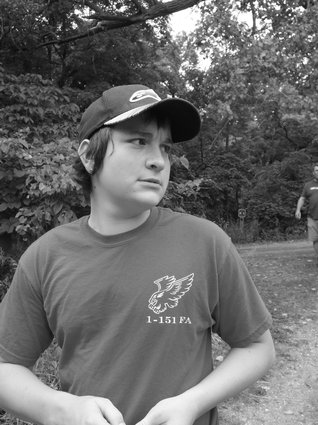 As to the Judas who turned Angela in for doing what any parent would: Dante would remind that the lowest circle of Hell is reserved for betrayers. And we'd imagine that when Judas gets there, he/she will find some pretty staunch laws regarding the unauthorized possession of water.
Hey…even the Devil has to turn a profit these days.
[divider]
You can help by contributing to the family's legal fund at this GoFundMe account.
h/t: Huffington Post