Twenty-three states have legalized medical marijuana and four have legalized recreational use by adults, with several more considering legalization of recreational use for adults and others considering legalized medical marijuana.
With the end of prohibition finally in sight, pot growing is coming out of the back country and the basements of stoners and becoming a true industrial agriculture business which is now the fastest growing industry in the nation.
A new report from The ArcView Group, a cannabis industry investment and research firm based in Oakland, California, says that the industry grew by a whopping 74 percent in 2014 from $1.5 billion in 2013 to $2.7 billion in 2014.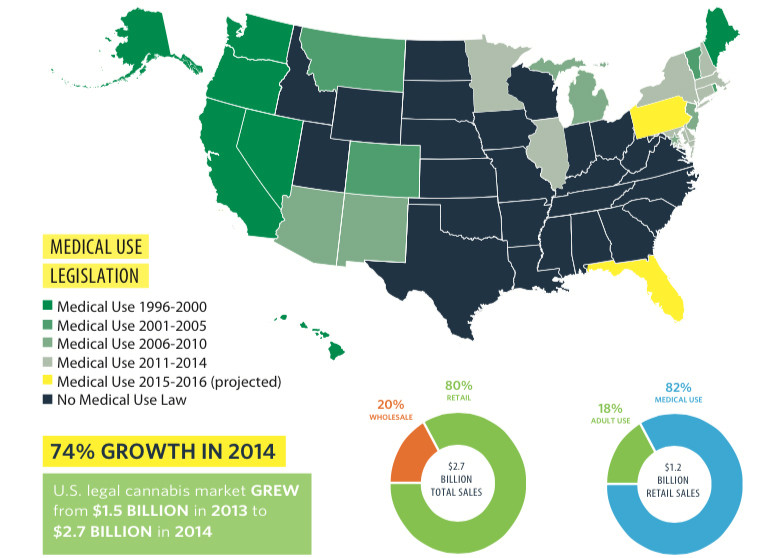 The group gathered information from hundreds of retailers of medical and recreational marijuana in states where it is legal as well as state regulatory agencies and other organizations involved in the industry to compile its report and make projections about the future growth of the industry.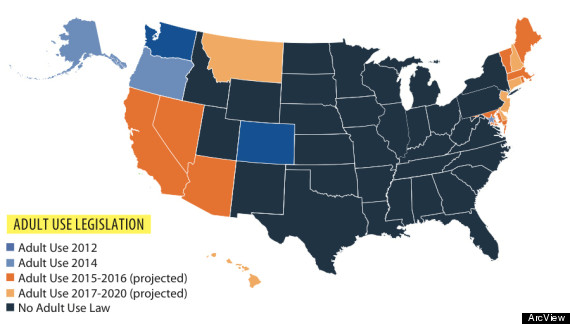 The Colorado law which went into effect just over a year ago is has the most comprehensive approach to recreational legalization and from all reports it has been a smashing success.  Combined sales of medical and recreational marijuana in the state last year account for more than 130 metric tons bringing in $246 million from recreational marijuana, $326 million from medical marijuana and adding over $60 million in taxes to the state coffers.
Washington D.C. passed a ballot initiative last year to allow for the retail sale of recreational marijuana but the law remains in limbo due to a provision in the "cromnibus" spending bill signed by the president in December which forbids the city from using any federal funds to enact it.
While marijuana remains illegal at the federal level the DOJ has mostly looked the other way in states where it has been legalized although roadblocks remain.  Because of federal oversight of the banking industry medical marijuana dispensaries and recreational retailers in Colorado and Washington state are forced to do an all cash business because the banks are chartered by the federal government and cannot accept money from a business dealing in drugs that are illegal under federal law.
"In the last year, the rise of the cannabis industry went from an interesting cocktail conversation to being taken seriously as the fastest growing industry in America," said Troy Dayton, CEO of The ArcView Group.  "At this point, it's hard to imagine that any serious businessperson who is paying attention hasn't spent some time thinking about the possibilities in this market."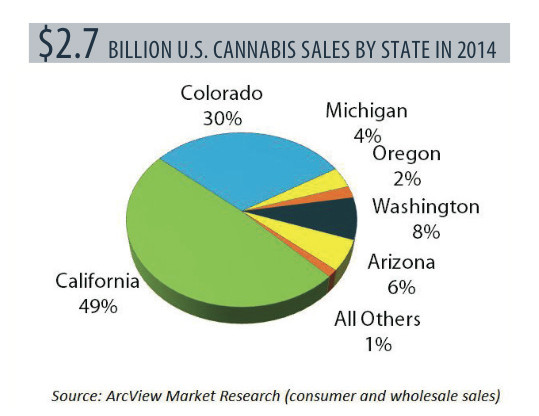 The report projects that if all 50 states legalize marijuana it will become larger a larger industry than the entire organic food industry earning $36.8 billion a year, $3 billion more than organic foods.
The video below from Green Cross summarizes what 60 minutes learned in a segment on the Colorado law one year in.