Have you ever wanted to fire John Boehner? If you're like the majority of Americans, the answer is probably "yes." According to the most recent polls, Boehner's approval rating is about half of his disapproval rating, which has been above 53 percent since at least August of 2013. And that includes a pretty large chunk of Republicans, among whom barely a quarter to a third would put Boehner back in his chair if given the opportunity.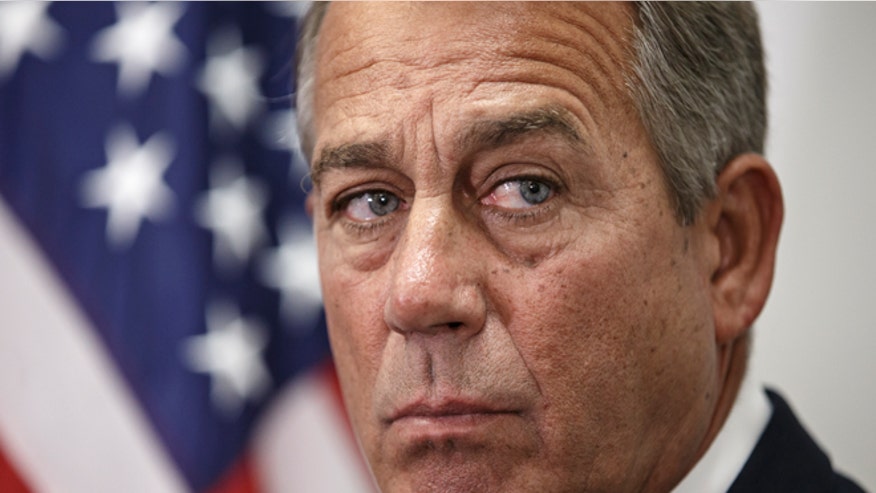 The reasons are many among Republicans, but what it comes down to is this: The party has become so split and fractured that practically no one stands a chance of garnering more than a third of the approval from his own party. Seems the Pouty Lip policy of "I don't WANNA!" isn't working out all that well for the GOP. All they agree on is that they hate, hate, HATE Obama. And that's about it.
Democratic Party members, and those leaning away from the psychotic side of the political spectrum, obviously have plenty of reason to hate Boehner. Not least of which because of the most recent news out of Washington: His unconstitutional usurpation of the Presidency.
Just today, Boehner made headlines by inviting Israeli Prime Minister Netanyahu to come to Congress and speak on the GOP's lust for sanctioning Iran. Obama, like most of the voting public, have shied away from dropping harder sanctions on Iran, which would result in complete diplomatic breakdown and inevitably, another major war in the Middle East. This time with a potentially nuclear power. But if there's one thing the GOP loves more than our soldiers, it's sending them off to die in the Middle East.
This move on Boehner's part is without a doubt overstepping his constitutional boundaries. While the Constitution never uses the words "foreign policy," it is very, very clear on who's in charge of international policy — the President, and the State Department under him.
The fact that Boehner invited the leader of a foreign power to come to Capitol Hill and discuss policy making borders on a major overstep of his authority. Which is fine among conservatives, who don't think Obama is the "legitimate" president anyway. But wouldn't be so fine among our founding fathers, who would probably have Boehner tarred, feathered and run out-of-town for interfering in foreign affairs.
So, if you're one of the two-thirds of America that has a problem with Boehner electing himself either President of the United States, or The One-Man Congress after Eric Cantor's secret Koch-funded Coup d'etat in 2013; or, if you're one of our conservative trolls who thinks he's an utter failure because he hasn't given police the right to beat abortionists to death with Bibles…sign the petition to impeach him below.
Sorry, conserva-trolls — you WILL have to sign something from MoveOn.org, thus tacitly agreeing with a bunch of disgusting libtards. But if you ever want those Gun and Flag vending machines installed at Chuck E Cheese, the Weeping Cheetoh's got to go. Your call.
Sign the petition HERE.