There comes a time when all good men must know when to shut their face-holes, to take a step back from the feces they just stepped in, rather than pretend it's mere mud and track it onto the carpet. But maybe they don't have much carpet in Georgia — at least, not in Republican Fran Millar's house. Or Facebook page, evidently.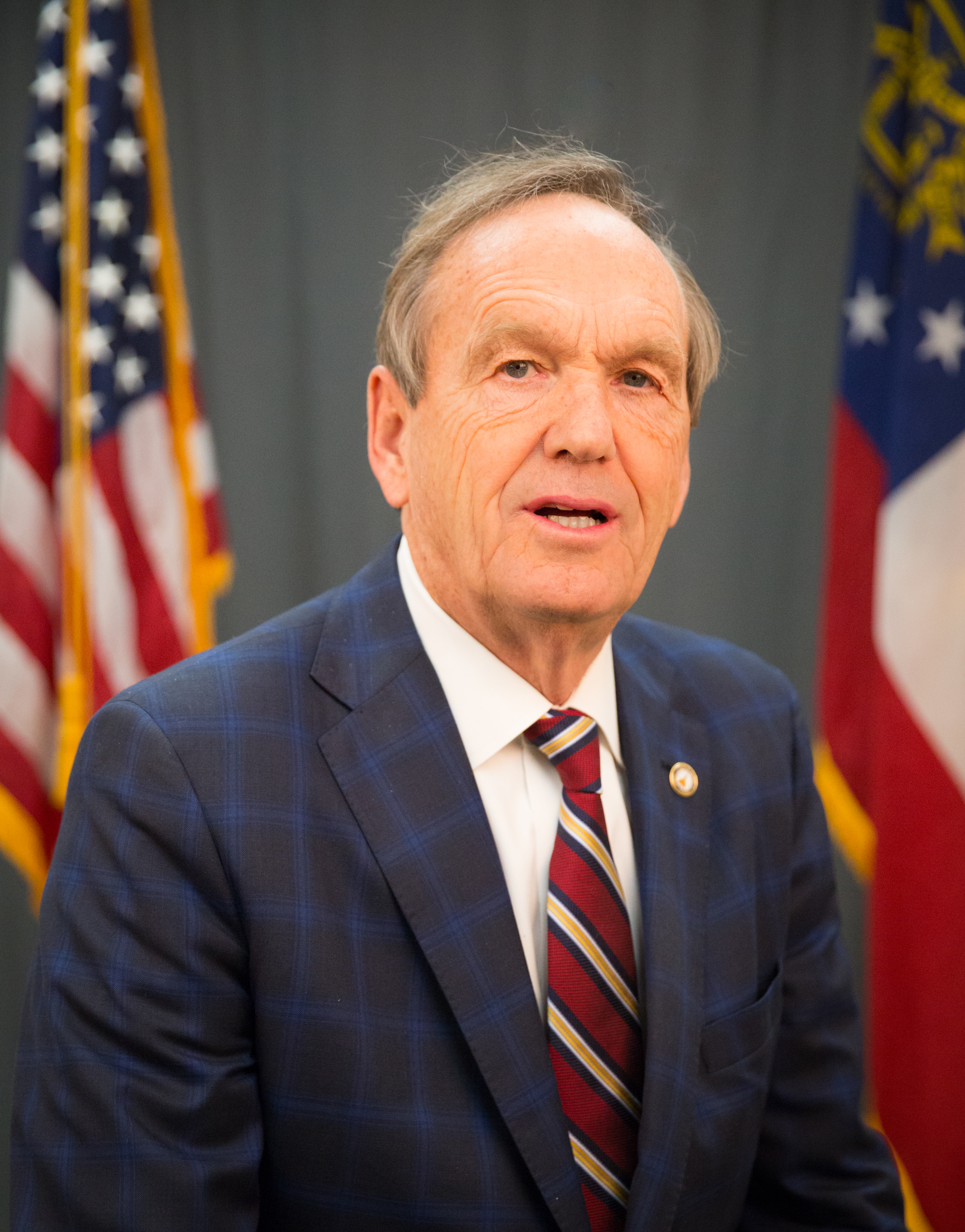 The day before yesterday, we posted an article on a Facebook rant by Millar, ostensibly lamenting the erosion of the "separation of church and state." Yup. But this rant had a lot less to do with religious values creeping their way into legislature, and a lot more to do with groups of DeKalb blacks gathering at churches and heading to the polls for early voting on Sunday.
These kinds of minority "souls to the polls" things have long been bad news for conservatives, and Millar decries early voting booths as the DeKalb Mall (in the southern suburbs of Atlanta) as a Democrat ploy to get poor blacks from nearby megachurches to vote.
"Now we are to have Sunday voting at South DeKalb Mall just prior to the election. Per Jim Galloway of the AJC, this location is dominated by African American shoppers and it is near several large African American mega churches such as New Birth Missionary Baptist. Galloway also points out the Democratic Party thinks this is a wonderful idea – what a surprise. I'm sure Michelle Nunn and Jason Carter are delighted with this blatantly partisan move in DeKalb. Is it possible church buses will be used to transport people directly to the mall since the poll will open when the mall opens? If this happens, so much for the accepted principle of separation of church and state."
(NOTE: This is where we point out the obvious implication that "people voting is bad for Republicans." Read the post…Millar all but says so himself.)
Of course, that drew a firestorm of criticism, but Millar just kept on tracking, right through the comments section of said Facebook post. He said this further down:
"I do agree with Galloway and I never claimed to be nonpartisan. I would prefer more educated voters than a greater increase in the number of voters. If you don't believe this is an efort to maximize Democratic votes pure and simple, then you are not a realist."
About 110 comments followed. This one got two "Likes."
WIPE YOUR FEET, MILLAR!
Of course, that statement, like many made by the GOP, does seem to ring true on the surface. A lot of bad logic does. More educated voters would be preferable to more voters, period. But there's a pretty powerfully racist logical fallacy at work here. It's a favorite of the black-or-white-thinking GOP called the "false dilemma." This one goes, contextually:
You can have more black voters.
You can have more educated voters.
But you cannot have more educated voters who are black
IMPLIED PREMISE: Black voters are not educated voters.
Talk your way out of that one, Senator.
But then again, bad logic often does go back to a flawed premise, and there's a second one at work here: The premise among Republicans has long held that education is synonymous with indoctrination. So, what he's REALLY saying is this:
I don't want anyone voting until they've been properly indoctrinated. And these blacks haven't been.
Man of the people, baby.
Of course, we're not the only ones to call Millar on his self-serving, ever-so-slightly white supremacist logic. Those ignorant, "uneducated blacks" of Atlanta's Christian community are apparently not ignorant enough to miss Millar's blatant implication. One of them, Reverend Raphael G. Warnock of Atlanta's historic Ebenezer Baptist Church called him out on exactly that:
Georgians everywhere should be scratching their heads asking, why is State Senator Fran Millar, an elected official so angry and perturbed by the prospect of more American citizens participating in the electoral process?
Senator Millar's statement that he would prefer "more educated" voters rather than those who attend "several large African-American mega churches" in DeKalb County is a clear and unabashed echo from our ugly and painful racial past. How does he propose to determine who is "more educated?" Literacy tests? Grandfather clauses? Poll taxes? We have been there before.
Indeed, senator…this is an uneducated man if ever we heard one.
Maybe he should get a proper education…
...from the Tea Party.
You stepped in it now, Millar. 
H/T: Huffington Post
More on AATTP…