Larry Klayman, founder of Judicial Watch and Freedom Watch, has been credited as "the inspiration for the Tea Party movement," and according to his bio, was the inspiration for the character Harry Klaypool on the television show "West Wing." He's also a Duke graduate, former Justice Department prosecutor and has spent much of his career fighting anything he considers corruption. He's also a resident of Ocala, Florida, and like most wealthy, white retirees here, he's apparently mad…and bored out of his mind.
While many may not know it, Ocala has become something of a Tea Party stronghold in Central Florida, and hosts almost daily Tea Party rallies in the town square. The reason for this is pretty straightforward: There are a lot of wealthy, white, retired people here, and the city neatly straddles the borderline between the Old South (in the North) and the Tourist-land to the South. Ocala attracts lots of old money from all over the country, and there isn't much to do apart from sit in the Square with signs.
It was from this assembly of Snowbird retirees that Klayman assembled his latest posse of freedom fighters — a "Citizens' Grand Jury" that held what can only be described as an utterly fair, balanced and reasoned "trial" before issuing official indictments against Obama, Biden, Hillary Clinton and Eric Holder, among others. They convened on October 13th on the steps of the WWII Memorial in Washington to hold court. Guess the verdict.
Hint: They put a box next to "Not Guilty," as though it could have been checked. The whole thing is adorably official looking.
Now, according to Klayman, Obama is a "wanted fugitive" in Ocala, FL. The charges, among other things, include involuntary manslaughter (for something to do with Seal Team 6), for fraud against the American people because "birther," against the IRS for "unfairly targeting Tea Party groups," and pretty much everything else Glenn Beck has ever said.
(Hey…can you guys wrap it up? We've got a student jazz band scheduled in the Pavilion in like half an hour.)
The document also finds Obama guilty by failure to appear, because he didn't show up for trial on September 3rd. Now that he's waived his right to a "fair trial" in front of Klayman's "citizen's Jury," Ocala's "Citizens' Prosecutor" has declared that Obama has until November 19th to:
"To put the Quran down…and come out with his hands up."
If America's Kenyan in Chief fails to do so, Kayman will call upon his friends in the anti-Muslim hate group Jihad Watch, the homophobe "ministers" at "You Can Run But You Cannot Hide International" (whose leader, Bradlee Dean, has argued that there is a moral imperative to execute gays), a few truckers from "Ride for the Constitution" and "Gun Owners for America." The last group has been described as "eight lanes to the Right of the NRA." Let THAT one sink in for a minute.
Upon assembling his lynch mob — err, friends — Klayman plans to go to D.C., and…stand around being really, really old, white and mad.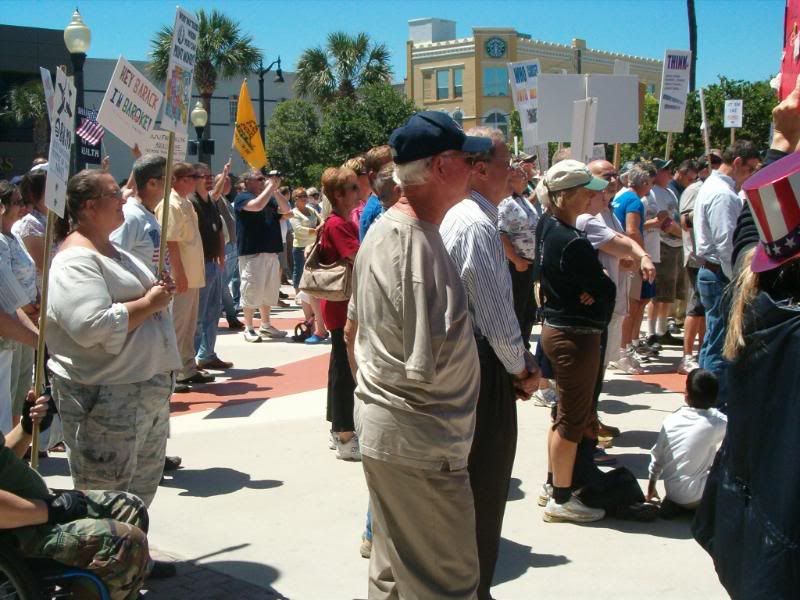 (You know, we really DO have people under 65 in Ocala. We've also got black people. I've seen them.)
As a former prosecutor, you'd think that Klayman would know that this was an utterly pointless endeavor. Back in 2009, another "Citizens' Jury" tried the same thing, and Judge Royce C. Lamberth promptly tossed the indictments and demands out with the following words:
"Furthermore, grand juries are convened by the court for the district in which they sit. Grand jurors are also to be selected at random from a fair cross section of the district in which they are convened. The individuals who have made this presentment were not convened by this Court to sit as a Grand Jury, nor have they been selected from a fair cross-section of the district. Any self-styled indictment or presentment issued by such a group has no force under the Constitution or laws of the United States."
Or, to put it a bit more succinctly: "You weren't selected by the court, you have no authority, go home you crazy, right-wing nutjobs."
Of course, Klayman knows exactly what will become of his latest indictment. It could be that he's considering another failed run for Florida's senate, or that he's in the process of writing the follow-up to "Whores: Why and How I Came to Fight the Establishment." Or it could just be that like everything else rich, old, white tourists do around here, this is just another publicity stunt meant to occupy the minds of those who have nothing better to do. Having outlived their usefulness, this sort of thing helps racist retirees feel relevant in the 21st century.
Call it "Political Viagra."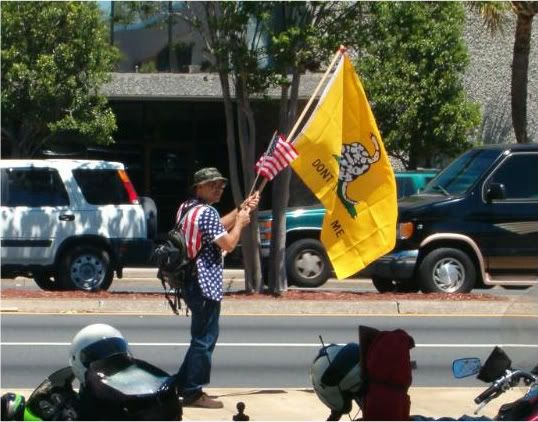 (PS: Klayman threatened to sue the Southern Poverty Law Center if the article they wrote on this "indictment" held his organization "held his organization in a false light." and he'd do it, too…he once sued his own mother. Hopefully, Klayman doesn't see my depiction of his organization as bored, racist, politically impotent old farts in need of ideological Viagra as having cast them "in a false light." God knows, it wouldn't be the first time the Ocala Tea Party has had a problem with AATTP.)