This week, Texas elected officials have been all over the news. It has been a week that delivered Texas Sen. Ted Cruz and his 21 hour diatribe in his attempt to avoid implementation of the Affordable Care Act. However, now another Texan known for filibustering is in the news. State Senator Wendy Davis stands poised to run for Governor of the Lone Star State.
Sen. Davis gained national prominence in June when she staged an 11 hour filibuster of Gov. Rick Perry's legislation to restrict abortion rights. The 50 year-old Democratic Senator is likely to face Republican Attorney General Greg Abbott in the November 2014 general election.
As the New York Times reports, it appears to be the greatest challenge to the Republican stronghold on the Texas Governorship in recent times. In 1994, George W. Bush defeated then Gov. Ann Richards and was subsequently followed into office by Lt Gov. Rick Perry.
Sen. Davis gained national attention when she filibustered Perry's attempt to restrict abortion rights. However, Perry called the Legislature back into session and passed the bill.
Many members of the media have compared Davis and her 11 hour filibuster to that of Sen. Cruz. Yet, Cruz did not technically filibuster implementation of the ACA. However, the rules in the Texas Legislature are far more restrictive than that of the U.S. Congress. For example, Davis was not allowed to lean against the podium or rest in any way and must discuss the bill.
Cruz, on the other hand, read a bedtime story, Dr. Seuss' 'Green Eggs and Ham,' to his young daughters at their bedtime. Cruz and Davis were both prohibited from eating, napping or leaving the floor, even to relieve themselves. Interestingly enough, both got help from their colleagues, who joined them in question-and-answer sessions designed to let them rest their voices.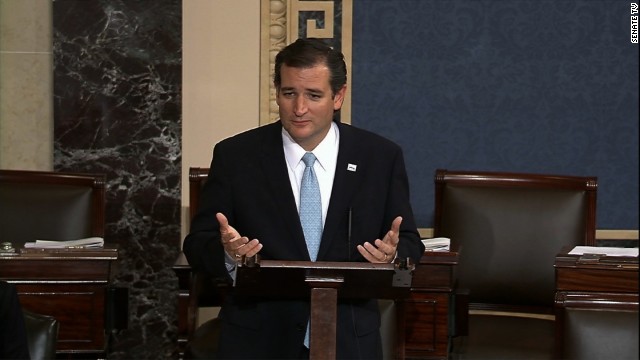 The 2014 Texas Governor's race is shaping up to be a must-watch for political observers.