rHere we go again…sort of. The boy in the picture below is Tamir Rice, a 12-year-old Cleveland, Ohio boy who was gunned down by police on Saturday evening.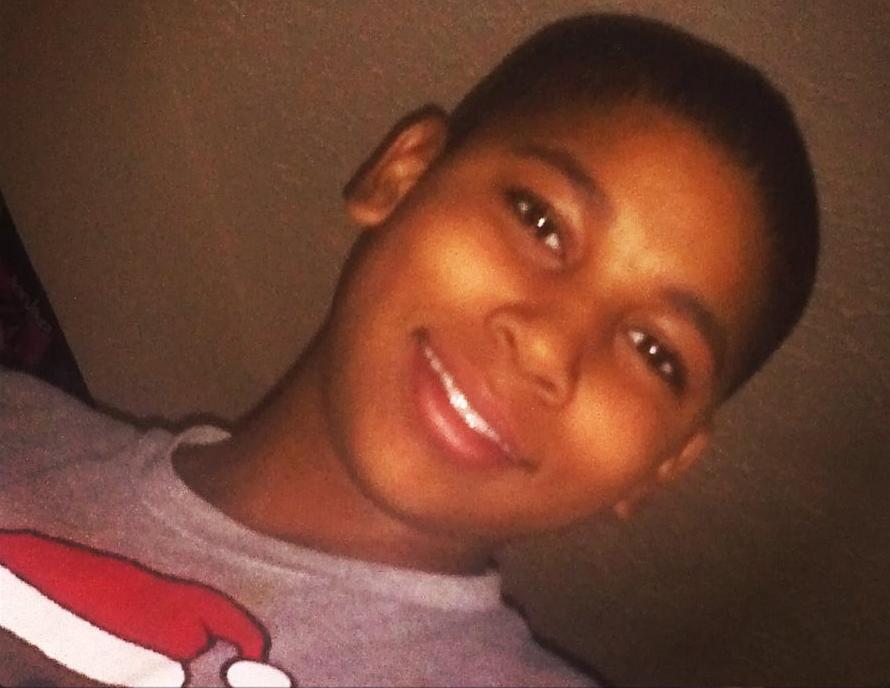 According to the police, Tamir had been out playing with other children at a recreation center playground that morning. His toy of the day: a 1911 .45 replica airsoft pistol. The orange, plastic "safety tip" had been cut off or removed, as so many will do to make the guns look more realistic. While he was chasing the other kids around, an old man nearby spotted him and called 9-1-1.
According to the caller, Tamir was "waving the gun around," and that "it was probably fake." However, he added afterward that he "didn't know."
When police officers arrived, they told Tamir to "put his hands up." But instead, he reached to his waistband and pulled out the gun. Likely, it was either to show the officer the toy gun, or to throw it on the ground. He never raised it or pointed it at them, or made any motion to. He never got the chance.
One of the officers fired two shots, through the boy's stomach and torso.
They rushed him to MetroHealth Medical Center; he made it through the night, but died early Sunday morning.
Police say there is a "very clear" surveillance video recording of the entire incident from start to finish, and it (presumably) backs up the officer's accounts. It hasn't been released yet, out of sensitivity toward the family and because the investigation is still ongoing. The two officers have been placed on administrative leave pending the outcome of the investigation. With the video evidence, they will likely be cleared quickly.
Mayor Frank G. Jackson:
"There is nothing I can say that will provide any type of relief or healing to the family of twelve-year-old Tamir Rice who tragically lost his life. Regardless of the facts of this case, we must remember that it was a child who was killed and our investigation will respect the wishes of that child's family as it unfolds. The Division of Police will provide updates as they are available."
According to the officers, they never received any word from the dispatcher of the caller's saying the gun was "probably fake."
So, another youth gunned down, another "misunderstanding" on the part of police. It seems these sorts of things, through incompetence or simple cowardice, are becoming the rule in America rather than the exception. Of course, they've been the rule in one place for some time now…The Florida Rule:
Never call the cops unless you want someone shot. Police can't be promised to served and protect…but they can be counted on to carry out hits.
That's the way it is now.
Save yourself, and tell your kids.