Where there's a way to undermine democracy, trust a Republican to have the will to find it. Barely five days ago, an Obama-appointed Federal judge in Texas struck down Rick Perry's voter I.D. law as an unconstitutional poll tax designed to take 600,000 poor people and minorities out of the voting process. And the nation…well, most of it…rejoiced. But, of course, the Texas GOP found a way…in Louisiana.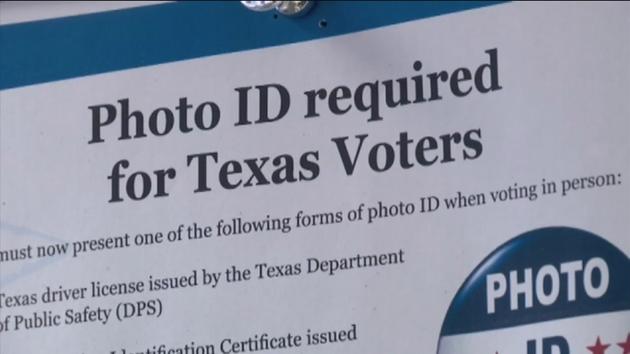 Last night, the New Orleans-based 5th Circuit Court of Appeals — heavily dominated by conservatives who support voter suppression in their own state — instituted a temporary block on Judge Nelva Gonzales' ruling to block Rick Perry's attempt to undermine democracy.
Louisiana, like Texas, was one of the states formerly protected against voter discrimination laws under the Voting Right Act of 1965 — and it was similarly cleared from oversight by the Justice Department when the Supreme Court decided racism was no longer a thing in the South.
Predictably, Louisiana's Konservative Kangaroo Kourt (KKK) decided to back Texas, which (like Missisippi) implemented a whole slew of racially biased (previously denied) voter suppression laws mere hours after the Supreme Court's ruling.
The KKK got around making any kind of statement on the constitutionality of the law, which might have eaten up too much time, simply by stating that it was too late to change the voting laws. The rationale being that early voting was set to begin in five days, and that didn't leave the state enough time to tell everyone that they didn't need to send in a copy of their I.D.
Figure that one out.
And there's no doubt at all that Texas' voter I.D. laws are deigned specifically to benefit the GOP. For instance, a Texas State Student I.D. is not considered a valid form of identification — but a concealed carry permit is.
Supporters of Perry's voter suppression argue that Texas offers a "free" photo voter I.D. But that I.D. isn't exactly free, since getting it requires a copy of a birth certificate. Which isn't free. So, requiring that "free" I.D. is tantamount to requiring voters pay $3 for a copy of their birth certificate, if they don't already have one. Assuming they can get to the hospital where they were born, or the county Clerk's office to get it. And considering the size of some of the counties in Texas, that's no small feat for people who are too poor to drive, own a car or a driver's license.
And, yes, we can hear our Konservative readers now: "But $3 and a drive is nothing! That's nothing to sacrifice for the right to vote! Maybe they just shouldn't buy a pack of cigarettes. A little sacrifice, is all." And we would respond:
If you have to sacrifice something to do something, that thing isn't a right. Rights don't require sacrifice to use, no matter how "reasonable" you think that sacrifice might be. The sacrifice has already been made by our military and Civil Rights leaders, so that future people would not have to sacrifice anything.
The minute you start requiring a "small" sacrifice to use a RIGHT, you give the people in power the right decide on the definition of "small." This year, "small" is three dollars and a photo I.D; maybe next year it'll be three MILLION dollars, and a private jet. That would be a "small and reasonable sacrifice"…
…to a billionaire. Everybody else…oh, well. Maybe you should be billionaires. Then you could vote.
Rick Perry claims that people support voter suppression, though. Which only proves that there are a lot of useful idiots in Texas.
And Louisiana, apparently.