Conservative activist James O'Keefe has apparently been busy in Colorado, attempting to lure Democratic campaign staffers working to re-elect Senator Mark Udall into approving the state's universal vote by mail law to commit voter fraud.
Last week, a man who appeared to be in his 20s went to the Democratic field office in Boulder and volunteered to work on the campaigns of Udall and Representative Jared Polis (D-CO).  According to the staffer, the man identified himself as "Nick Davis" and claimed to be a student at the University of Colorado-Boulder and a LGBT activist affiliated with a group called Rocky Mountain Vote Pride.
The staffer said that during the conversation "Davis" asked about filling in and mailing ballots for students who no longer lived on campus but who still received mail there.  The staffer told him that doing that would be voter fraud and that he should not do it.
On Friday after an appearance on the Boulder campus by Udall with Elizabeth Warren, (D-MA) another staffer reported that a woman who called herself "Bonnie" inquired about filling out blank ballots found in trash cans and mailing them in.  Again the staffer advised against it telling her that it was illegal.
Also on Friday "Nick Davis" returned to the Boulder field office with a man wearing a fake mustache and heavy makeup who he introduced as "John Miller" a civics professor at UC-Boulder saying that he was the faculty advisor to Rocky Mountain Vote Pride.  The pair picked up some Udall campaign literature and canvassing information and left.
On Monday O'Keefe Tweeted a photo of himself with a mustache saying that he had recently disguised himself "as a 45 yo" as a part of one of his "investigations" suggesting that he had found some sort of unspecified illicit behavior.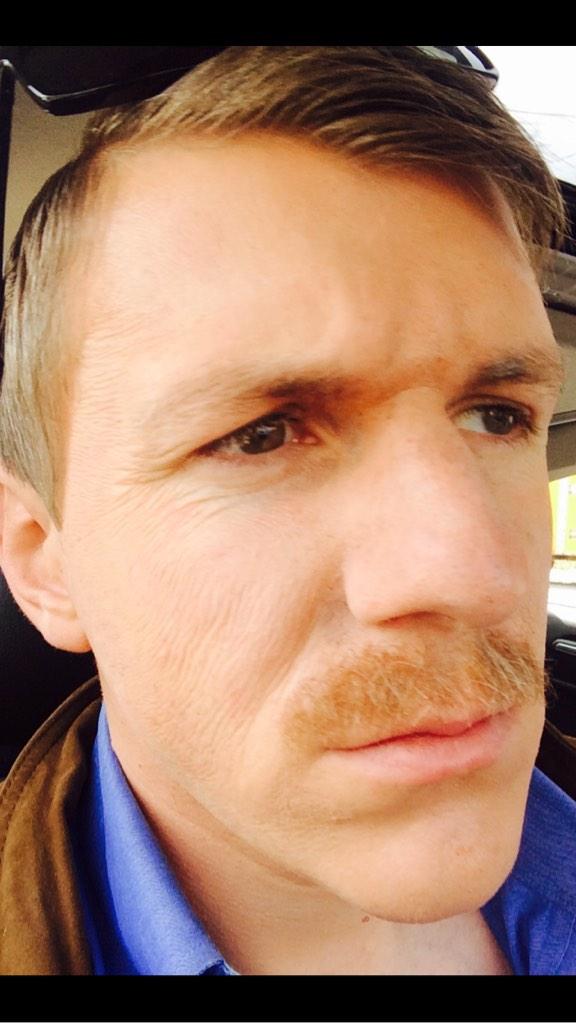 O'Keefe and two others also targeted the offices of an independent progressive group, New Era Colorado.  Executive director Steve Fenberg reported that the men came to the group's Fort Collins office on Saturday claiming to represent the Rocky Mountain Vote Pride group and carrying Udall campaign literature.  Staff met them at the door and turned them away as it is illegal for private activist organizations to coordinate with a political campaign.  As he so often does O'Keefe was attempting to manufacture evidence of illicit behavior where none exists.
The Vote Pride organization seems to consist of a very basic website with little information except for a link directing the viewer to the group's Facebook page which says that the group was founded in 2012.  The Facebook page was set up in July of this year and has only a few postings the latest being from August.
h/t:  Mother Jones