Quick poll: Does anyone remember exactly what the hell Democrats were thinking two months ago, when they were running like scared rabbits from anything with "Obama" on it? Sure, it probably made sense at the time; presidential approval ratings and all that. But see if this latest Obamacare success report doesn't make you feel as though you'd just awaken from an Ambien dream during which (for some momentarily sensible reason) you bit off your own toe.
But, welcome to the harsh light of day, oh cowardly mid-term Democrats: Obama's healthcare plan has reached a new and wholly unexpected milestone of success. CNBC reports that Obamacare signups have been coming at a thunderous pace since the kickoff of the holiday season on Black Friday.
After a modest (but predictable) initial turnout, Obamacare enrollments surged by 618,548 people from November 29th through last Friday. That more than doubled the signups from the weeks previous, swelling the numbers to 1.38 million since yesterday evening.
As of 4:00 p.m. on December 12th, HealthCare.gov has swelled to 2.14 million. It's well on track to hit 7 million by the December 15th deadline for new signups.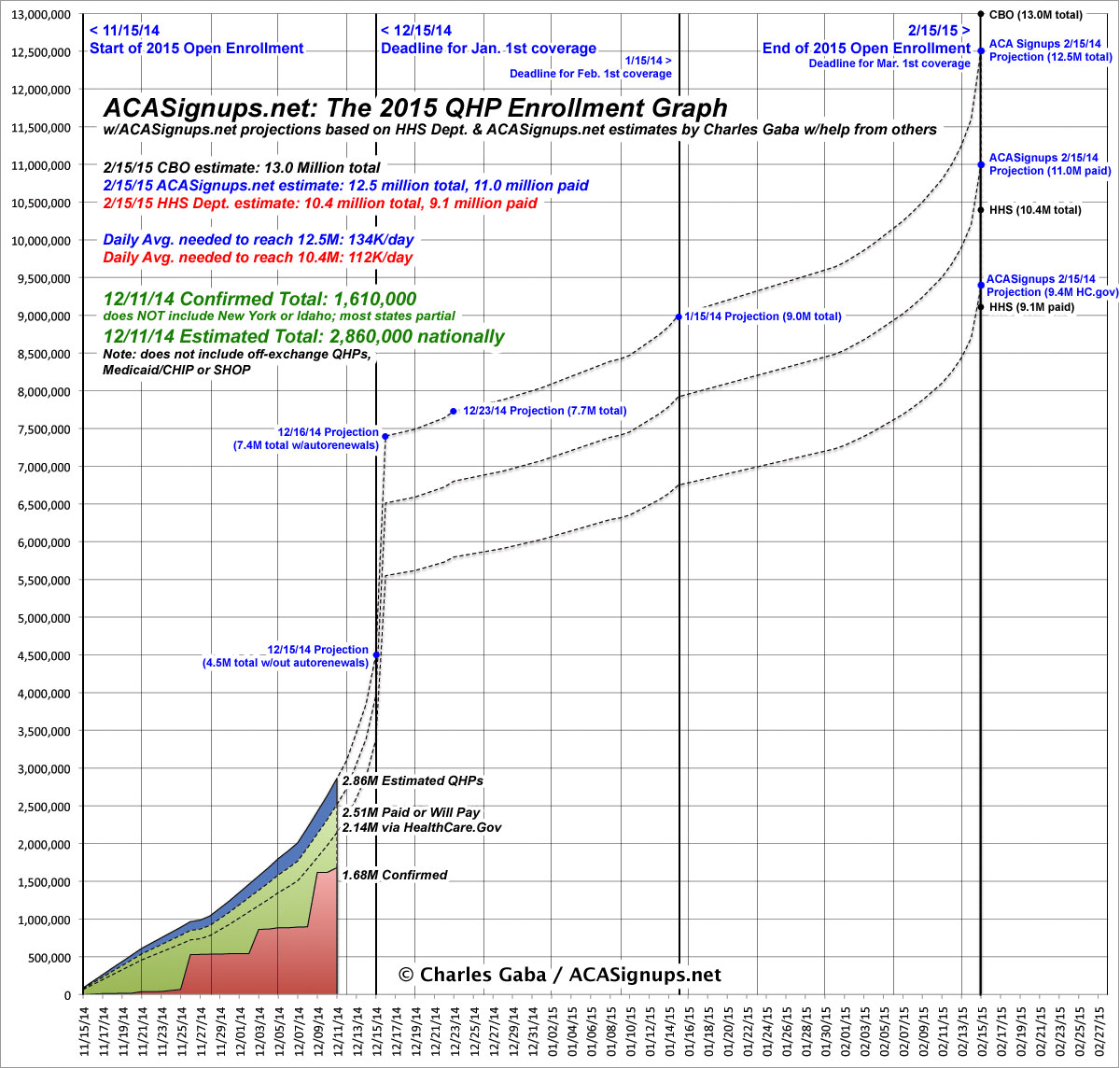 And that's just through HealthCare.org, the federal exchange that serves 37 states. The other 14 (including Washington D.C.) have individual state exchanges that haven't been tallied in. All told, official estimates are about 2.7 million right now, well on track to exceed last year's 9.6 million total signups and 8.4 million paid.
As of right now, enrollment totals about 52 percent renewals and 48 percent new customers. We'll know how many new customers the plan gets by December 15th. Renewals have until February 15th of next year to re-up. And as it stands, everyone will…and then some.
So, (remaining) Democrats in our government, and hopefuls for 2016…this is your wake-up call. Coffee is served in the Oval Office, courtesy of that guy you tried to disown last month. Just remember, for the next couple years…
No matter how scary those Republican boogiemen may be, they're still just a bunch of Kochs lying in the closet.
There's a nightmare image for you.